MicroTime Time and Attendance System
MicroTime, Finger Reader Time and Attendance System for Industry and Office ...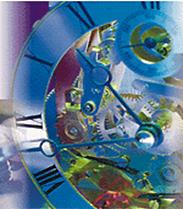 MicroTime is the complete Industrial Time and Attendance System brought to you by Flextime Limited. With over 30 years experience in Time & Attendance Software, Access Control and ID Cards. We believe that MicroTime offers the perfect Software Solution for Companies looking to capture Time & Attendance records, Access Control details, Rostering Plans, Job Costing Details and Department Costing Details. No more missed bookings because of forgotten or lost card, just put your finger on the sensor.Also save time & money be letting the system calculate the hours.
The Software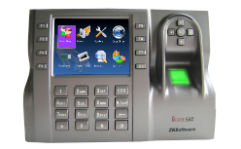 Windows based Time & Attendance for Industry and Office
Compatible with Windows XP/7 and Higher 32/64bit
Multi-user or Single User set up
Operates over Networks or Stand Alone
Access to Remote Sites and Offices via Dial up or TCP/IP
Links to all Payroll and HR softwares including Read/Write file transfers to Sage & Earnie
Ideal for Small or Large Companies

iFace Multi-biometric time, attendance and access control terminals. With a modern stylish design, it combines Facial, RFID and PIN recognition. Equipped with our latest facial identification algorithm, it captures the relative position, size and shape of userís eyes, nose, cheekbones and jaw features. These feature templates are used to match feature data when users register on the terminal, converting the captured features into value and comparing these to eliminate variance.
Time and Attendance System Hardware
State of the art Time & Access Recording Hardware designed by TMC
Biometric Hand Readers by Ingersoll Rand
Internal/External Bar Code Reader designed by Accu-Time
Finger Reader Terminal from ZK Technology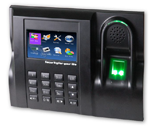 MicroTime Time and Attendance System Software Information